Modular calendar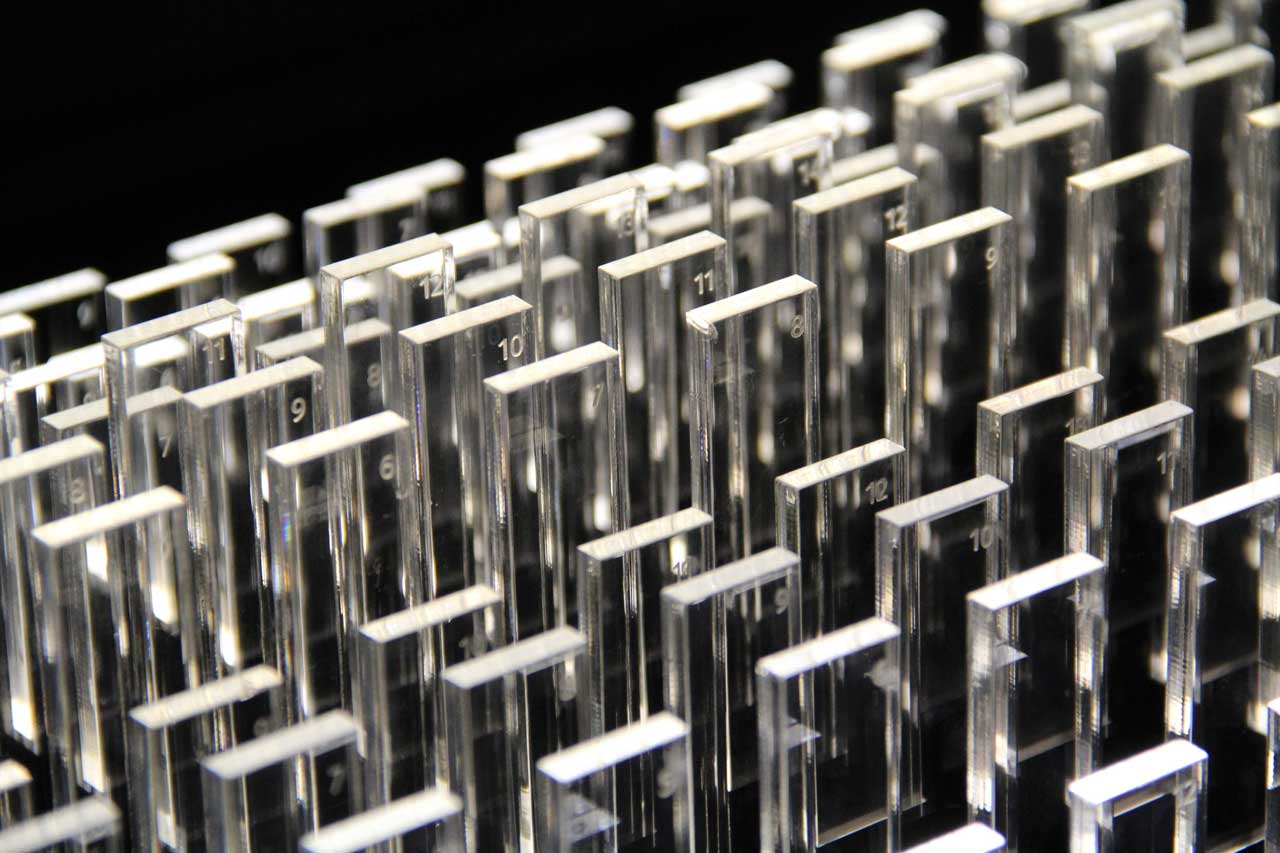 This project is realized together with Marie Alpuerto. The end result is a large object. We did not design an ordinary calendar but a special one for Modular, a Belgian company producing design lighting.
First we checked the typical product features and values of Modular: minimalism, architecture and experimentalism. Then we processed these elements into our own design.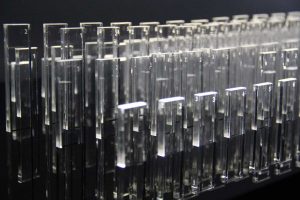 However, there is an even broader concept behind this calendar. You can see a clear evolution of time. In winter time the days are much shorter than in summer time: therefore our calendar has shorter rods for the winter months and longer ones for the summer months.
Additionally, we compared the use of artificial light in the winter with the summer. In winter time there is an abundant use of artificial light: to reflect this in our design, the rods for the winter months transmit more light than those of the summer months.
The end result is an experimental and minimalistic calendar consisting of a plywood box with a length of 1.5 meter with 365 plastic rods. The fluorescent lamp illuminates these rods, which is quite important for a design lighting company such as Modular.
---
DISCOVER THE MAKING OF: here
EXHIBITIONS:
Luca Brussel end of year exhibition: 28.06.2014 – 29.06.2014
---